KWS Independent as you.
Development for Spain of the global campaign focused on 360º digital marketing on specialized media, marketing on social platforms and virtual community management.
Management of the new global marketing campaign adopted by the company KWS seeds for 2018.
Video Campaign KWS: Independent like you.
Development of different creatives for online media and digital media campaigns, as well as profiles on social networks. Development of video-ADs and HTML5 adaptations.
Launch of press release to the media of the sector. Highlighting its impact on the main agricultural media: El Economista Agro, Empresa Agraria, Agronews Castilla y León, etc.
Management of social networks, publication of content and interaction with the community.
Strengthening leadership in digital marketing campaigns for the agriculture sector.
The campaign that has been created by Philipp und Keuntje in Germany and developed in Spain by the Voro Marketing agency, remarks that, KWS like most farmers, does not work "for something or for someone" which means that they have inherited during generations that independent character to devote to what really matters to us, "our work, our passion", so this company feels a deep respect.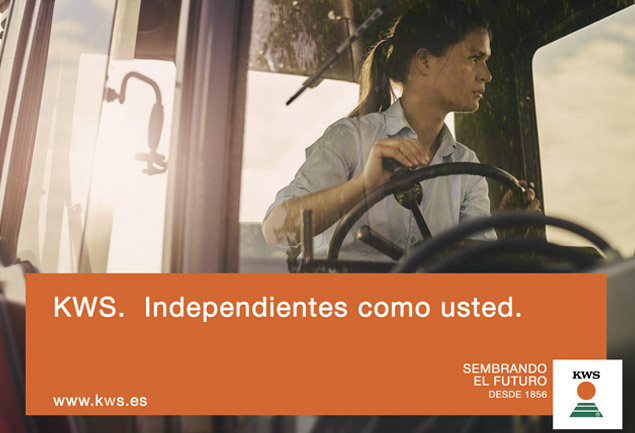 BEST AGENCY IN SOCIAL MEDIA 2018