Lanjaron
Hidratation is Fun
Development of a digital marketing campaign for Lanjarón water in the United Arab Emirates.
We carried out the marketing campaign in 3 areas, Google Ads Campaign in Display ads, Social Media Marketing campaign in Facebook and Social Media Marketing campaign in Instagram Stories, channeling all the traffic to a Landing page that conveyed the philosophy of the campaign, the product and facilitated its purchase, both through online shopping, and by showing the different retail points where it can be purchased with interactive maps.

The marketing campaign was included under the claim "Hidratation is Fun", emphasizing the benefits of the product: natural mineral water and the way of funny consumption thanks to its magnificent packaging.
The marketing campaign was executed in English and Arabic to reach the different target customers of the brand, working with the banner creatives under HTML5 formats to achieve higher CTRs and also increase the impact on the consumer and reinforce the brand generation.
Once we know the characteristics and the location of the target that we wanted to impact with our campaign, we decided that the ideal channel to launch it would be Instagram. Specifically, in Instagram Stories, due to its growing popularity and high reach among its followers.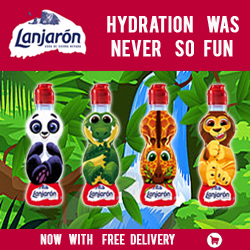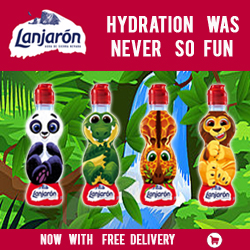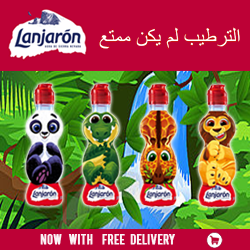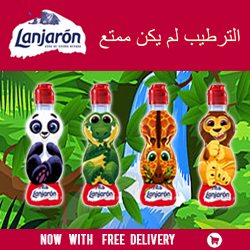 Within the advertising campaigns on Instagram Stories, different videos were made to reach consumers, within the different profiles and their interests. Segmentation that was replicated to include also in the Social Media Marketing campaign launched in Facebook Stories.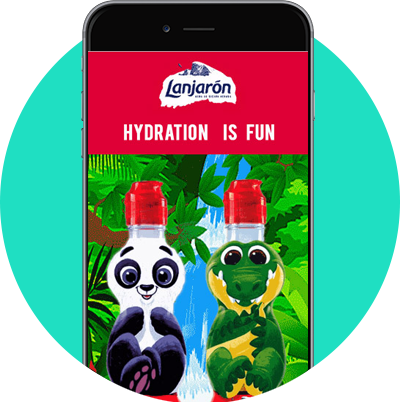 MEJOR AGENCIA EN MEDIOS SOCIALES 2018