Las LLaves de San Pedro
Craft Beer
Strategy Planning and Execution of Social Media Marketing campaign
The Social Media Marketing campaign was extended to Facebook and Instagram social networks with an optimal restructuring of the publications. It opted to get a more visual and dynamic in both social networks.
Different creatives, animations and small videos were created. In all of them, more attention was paid to highlighting the products offered by the brand, as well as the characteristics and peculiarities of these.
Publishing them in the most appropriate times for the audience and channeling the efforts in the recognition of the brand (branding).
In addition, a process of indexing the brand was carried out for sale in marketplaces of beers (such as Cold Cool Beer)and other gourmet ecommerces, through which channel traffic was channeled and publications on social networks (Branding + Sales).
The results of this marketing campaign were, both on Facebook and Instagram, an increase in the number of followers and an increase in engagement (interactions and shares) by the target audience, due to the increase in the scope of publications on the public. target of craft beer brand.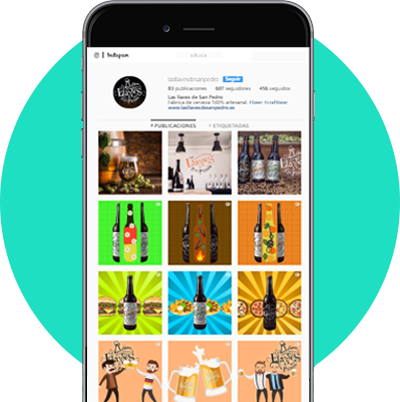 MEJOR AGENCIA EN MEDIOS SOCIALES 2018