Veevo – Get ready for life..
Digital marketing campaign for Veevo gym.
Definition of target audience and segmentation. Planning of communication areas and channels. Campaign structuring in conjunction with offline marketing actions and promotional activities.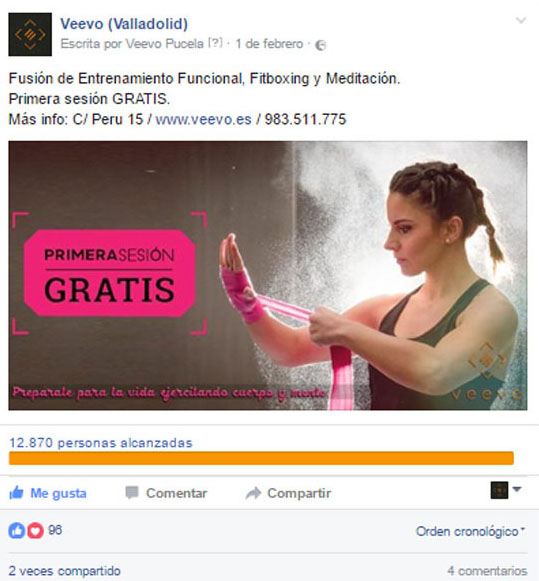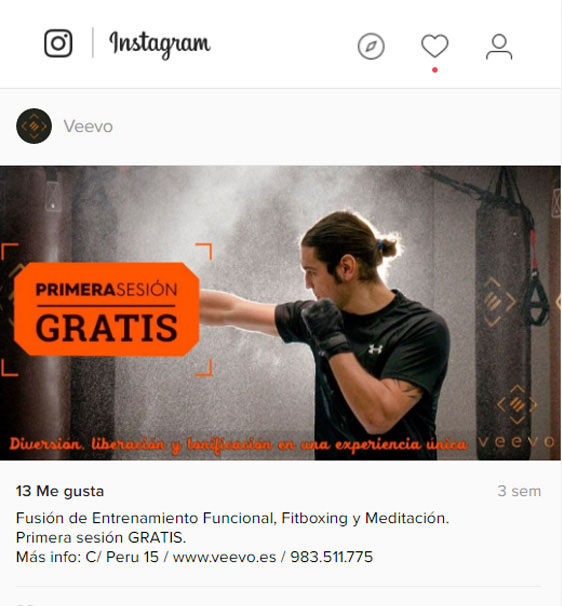 Establishment of different metrics to measure campaigns, weekly meetings at the launch of the campaign and daily contact for correction of various parameters. Evaluation and monitoring of competitors.
Coordination with the company's own team and implementation by the company of best marketing practices, helping to improve results and brand growth.
Satisfied customer and repetition of campaigns.
Most profitable area of the various marketing actions planned. Consulting and reinforcement of vision of global marketing of the company. Strong generation of intangible as is the creation of a brand in a young project but with a strong business model that has helped the expansion of more gyms in the Spanish geography.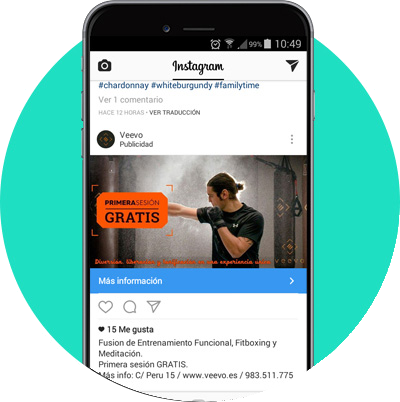 BEST AGENCY IN SOCIAL MEDIA 2018