PURO VERDEJO
Javier Sanz Viticultor
Carry out a brand campaign for Javier Sanz Viticultor in the main online media of Fashion, Sport, Gastronomy and Lifestyle
Campaign of display ads in programmatic and reinforcement of geographical areas via Facebook Ads and Instagram Ads.
The first was the identification of the target audience: age, location, interests and competitors. And its segmentation linked to sex, type of advertising medium and weight of advertising budget to each target.
The second step was the creation of the campaign concept: #PUROVERDEJO, which in addition to being the central axis of the campaign and linking it to the action call of the texts, accompanied the publications made on social networks by the client. The objective was to provide the campaign with a claim according to the company's philosophy: Production of high quality products.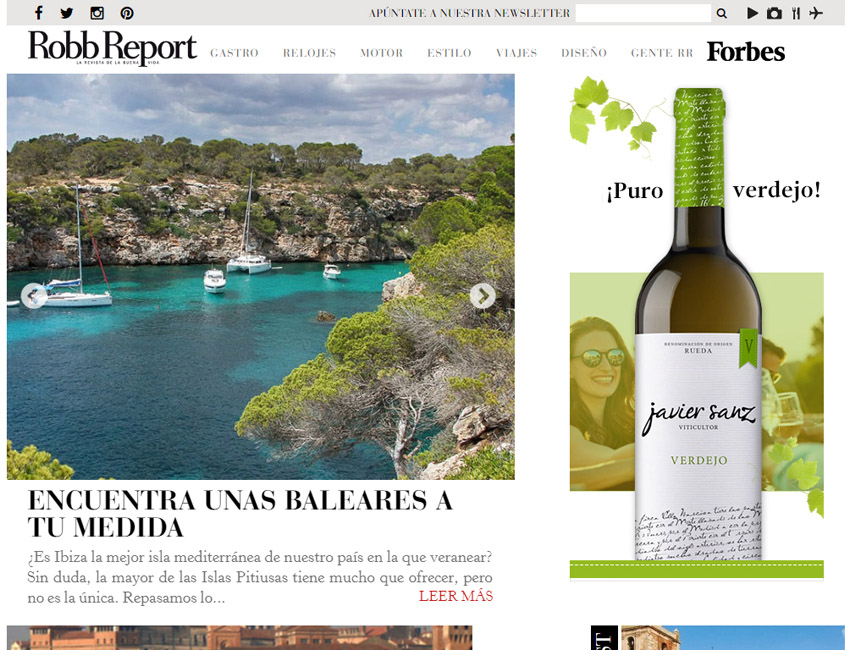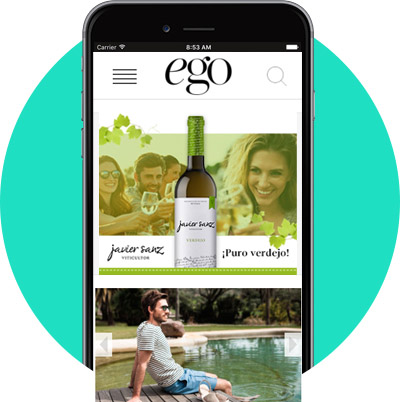 3 Millions of impressions per target audience. Realization of 4 sub-campaigns reaching the indicated geographical areas and under specific target with obtaining optimal CPM. Reinforcement for Social Networks and execution of Press Release.
Proposal to improve strategy in social networks, brand philosophy and definition of target audience. Web development – landing page to channel the traffic of advertising campaigns. Development of offline marketing proposal to reinforce the campaign.
Today, active campaign, with a goal of 5 Million impressions. The winery Javier Sanz Viticultor has integrated the campaign concept developed by Voro Marketing into its entire strategy: #PUROVERDEJO.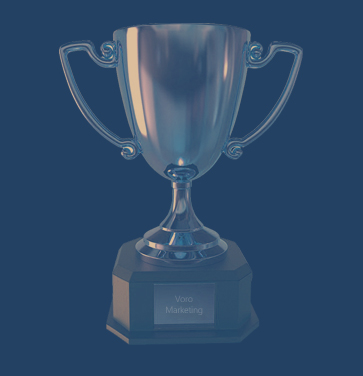 BEST AGENCY IN SOCIAL MEDIA 2018